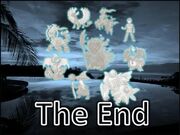 Description
Edit
"The final ending of the Aquablade Chronicles, filled with dialogue symbolizing the things I have learned during my time here on YouTube. Aquablade's adventure comes to an end here, allowing the new series to be able to start from scratch. This is the last video I am uploading to this account as of right now, so I really hope there are some people out there who really take this video for what it was meant to be: A reflection on lessons learned. Putting the symbolism aside, I really thought I ended this series quite well. I hope there are some people who feel the same. Enjoy!"
Ad blocker interference detected!
Wikia is a free-to-use site that makes money from advertising. We have a modified experience for viewers using ad blockers

Wikia is not accessible if you've made further modifications. Remove the custom ad blocker rule(s) and the page will load as expected.