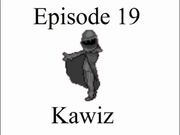 Video Description
Edit
"I wanted to make an episode like this from the beginning, so I felt the best place for it would be the semi-final episode, since I could use material from any episode before it. Unfortunately, I feel like it turned out rather boring. If you liked it, then great, because it was an attempt to be a bit different from previous episodes, but I still think it's a bit boring. Oh, and several of the Pokémon questions are incorrect. Hooray!"
Ad blocker interference detected!
Wikia is a free-to-use site that makes money from advertising. We have a modified experience for viewers using ad blockers

Wikia is not accessible if you've made further modifications. Remove the custom ad blocker rule(s) and the page will load as expected.