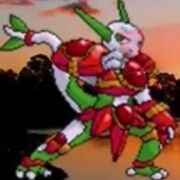 Twoohfive205 is a character in the Aquablade Chronicles. He first appeared in the second prologue episode to the Aquablade Chronicles: Belt of Infinity series, Nightmare.
Rapid Retribution
Edit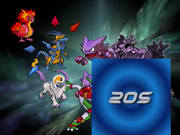 Main article: Rapid Retribution
Rapid Retribution is an attack move that does exactly 205 HP of damage, no matter how much defense the targeted enemy has.
Linear Acceleration
Edit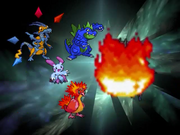 Main article: Linear Acceleration
Linear Acceleration is an attack move used by Twoohfive205.
Aquablade Chronicles Characters
Good Characters:

Aquablade11 (

Uber Form,

Dark),

Flare Hawk (

Lava Goose,

Volcano Phoenix),

Demonic Venom Lord,

Angragon,
Twoohfive205,
Neutral Characters:

Aquablade Warrior (

Skullsaber),

Dark Stalker,
Villains:

Flare Hawk (

Lava Goose,

Volcano Phoenix),

Darkceus,

Vaur (

Sala,

Salavaur)
Secondary Characters: